About The Company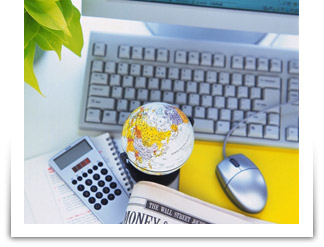 Chintamani Motors, a trusted name for design to deliver solutions in custom made vehicles, established in 1997.
We believe and strongly shore up the philosophy which is also a slogan of ours i.e. "Imagination to Engineering"

Fabrication, Engineering and Infrastructure:
Having an excellent R&D team, qualified engineers, state-of-art infrastructural facilities, dedicated & skilled man power under belt with practical experience of more than 14 years' in the field, makes us more reliable, most advanced, updated and best in the business. We have adopted and following most modern and reliable techniques of fabrication with trained, skilled and experienced man power accompanied with best tools and equipments for deliver best and durable finished products.

Quality Policy / ISO:
Chintamani Motors is an ISO 9001:2008 certified company and taking utmost care for quality of it's products. Every product manufactured by us is a genuine craft, as it has to pass through stage wise checking process while manufacturing, endurance test before delivery and precised pre-delivery inspection process.

Designing:
At Chintamani Motors, designing starts from own practical experiences, collecting own inputs, studied each and every aspect of the requirements of the end user, wherever are necessary, which ultimately ends up into a overall requisite product satisfying every minute needs of the customer.

Why Us?:
We, Chintamani Motors, are dedicated and involved to make customized vehicle to deliver great value for money, utmost satisfaction and unmatched experience to our customers. This dedication and passion towards the work glide us into the best designers and service providers' coalition. We offers you variety of products and assurance of its best quality which you deserves and which is returning every value of your money. We are looking forward for a great association to serve the best services in the class.